Concrete paving is both aesthetically pleasing and functional, and coloured concrete can add a new level of beauty and design to your home. The best concrete contractors – like those at Burnaby Blacktop – can form concrete into different shapes, textures, and colours adding immeasurably beauty, function, and value to your home. Simply put, yes you can add colour to your concrete and this coloured concrete can transform a room, patio, or yard from plain to spectacular.
How can concrete contractors add colour to concrete?
There are two main ways to add colour pigment to concrete – surface colouring and integral colouring – each of which comes with its own set of pros and cons. Surface colouring is most commonly used for interior floors. Surface colouring has reduced surface porosity, increased abrasion resistance, and is more affordable than integral colouring.
Integral colouring, on the other hand, is a favourite for exterior projects. As the name would indicate, the colour is mixed in with the concrete. This allows for it to retain its colour better during deep cleans and intense weathering. While integral colouring does not increase surface density like surface colouring, the colours do hold up well outdoors.
Concrete paint is another coloured concrete option if you are hoping for a less permanent option or the ability to change colours more readily.
As you can see, concrete paving is one of the most versatile additions you can make to the landscaping and exterior of your home, and as the leading concrete paving company in Vancouver, the experts at Burnaby Blacktop have helped countless homeowners improve their space through concrete projects. Too many people believe that concrete is merely functional, and they neglect to see how versatile of a substance it truly is.
No matter the method of colouring you choose for your concrete paving, coloured concrete is guaranteed to enhance your driveway, patio, stairs, sidewalks, and more. From little embellishments to major recolourations, there are unlimited options when you hire concrete contractors in Vancouver. Beyond colour, consider exploring different shapes as well.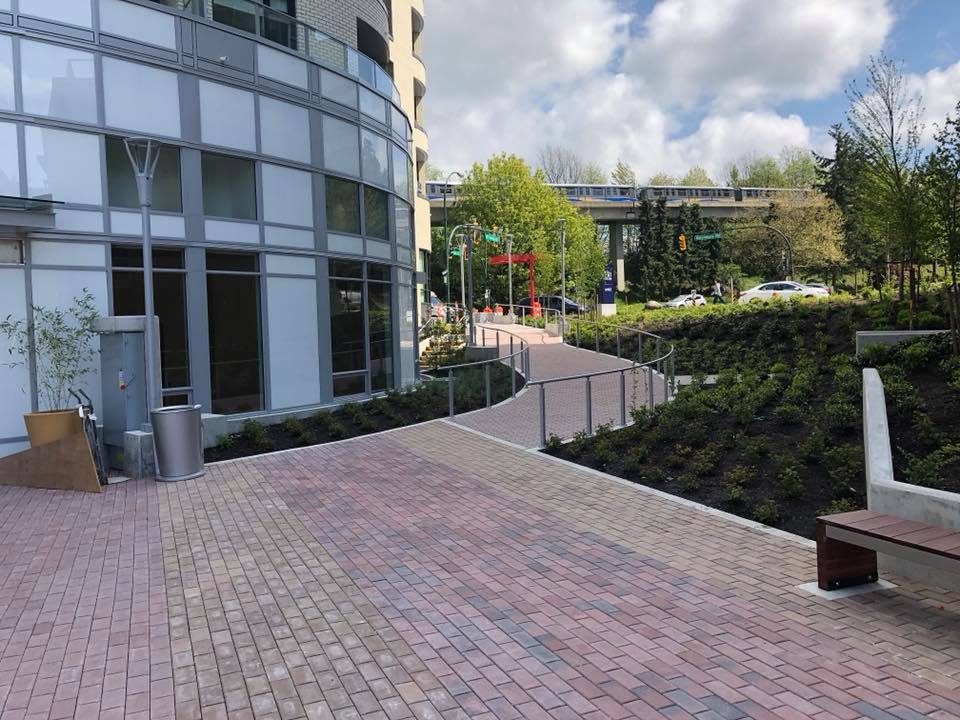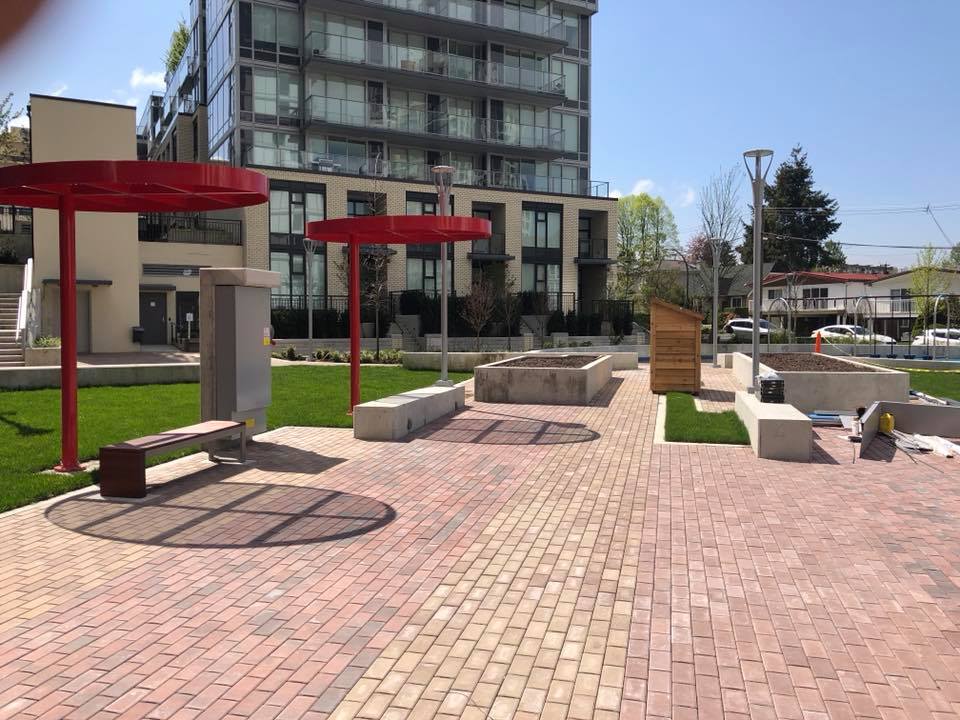 Too many people think concrete needs to be gray and rectangular when that couldn't be further from the truth. Concrete is highly versatile and offers a simple and beautiful way to enhance the aesthetics and functionality of your home.
Interested in embellishing your concrete driveway or sidewalk in the Greater Vancouver Area?
If adding colour to your new concrete project seems like something of interest to you, reach out to Vancouver's best concrete contractors to discover the range of colour additives that can be added to your upcoming project. The professionals at Burnaby Blacktop have decades of experience in the business and love nothing more than helping home and business owners embellish their properties through concrete craftsmanship. Give us a call today or submit a "free quote" request with details about your next project and one of our estimators will reach out!