When it comes to your driveway, consider the versatile and creative concrete option. Burnaby is known for asphalt paving, but we have extensive experience working with concrete and enjoy the unique versatility it brings to a project. There are many different finishes that you can choose for your new concrete driveway, sidewalk or patio. In this blog post, we will cover the three most popular.
An added benefit of concrete is that as long as your existing concrete is in solid condition, your options for a new finish are almost as varied as a newly placed driveway. Your driveway, sidewalk or patio can be resurfaced, coloured, engraved, or scored to arrive at your perfect finish.
There are three main types of finishes that Burnaby Blacktop specializes in.
3 Main Types of Concrete Finishes
Broom Finish
This finish is the most economic option when it comes to your concrete driveway. This affordable concrete finish is familiar as it is used for most city sidewalks.
The broom finish has the appearance of a broom having been swept across the surface.  This provides good traction and a pleasing texture, particularly if you opt for switching the direction of the broom stroke direction between joints for variation. This finish usually includes a troweled or tooled edge. Knowing when to brush the finish is critical, but it is generally the most time-efficient finish for a given area.
Broom finish concrete is the most popular concrete finish of all time for a reason. First, it is budget-friendly. Broom finish is also a good slip-resistant solution with many situations that it is perfect for, like pool-side surfaces and patios.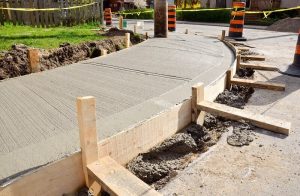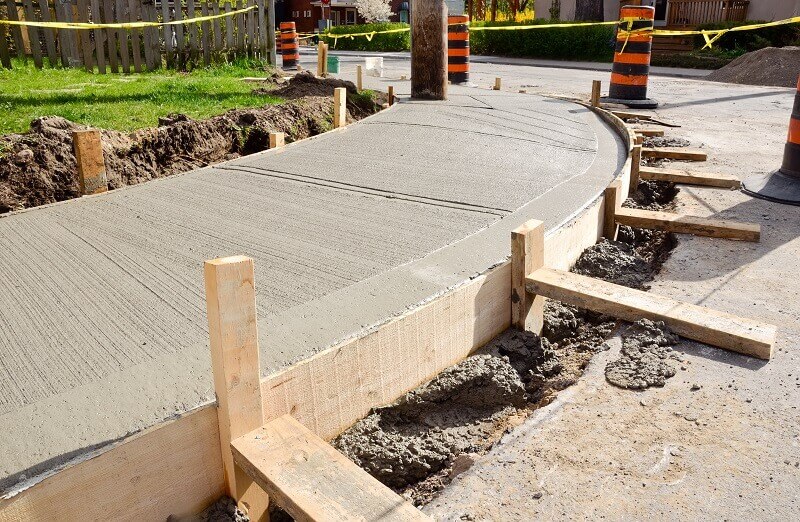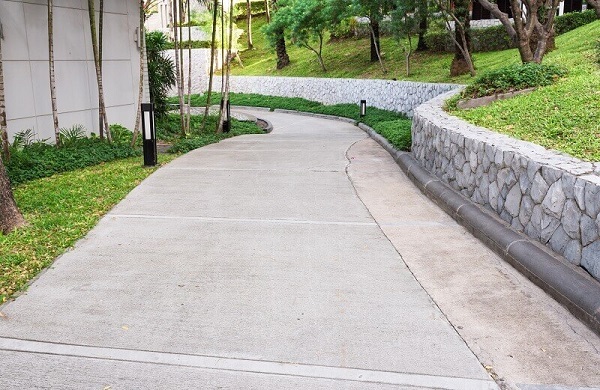 Stamped Concrete
This finish is the most expensive option, and it is also the most desired.  Results can be very visually impressive but this is a labour-intensiveness method and that affects the price. The finish itself and the ability to incorporate colour that is both embedded in the concrete and a secondary colour that uses a release powder enables our skilled workers to achieve outstanding and realistic replication of many materials. Stamped Concrete can take on the look of popular materials like flagstone, natural slate, brick, or cobblestone.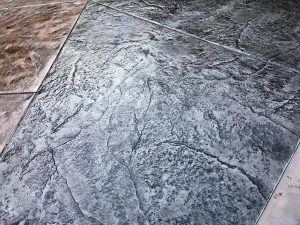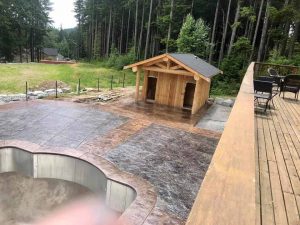 Exposed Aggregate Concrete
This finish is another stylish solution. Although this surface is not as much in demand as it once was, it has a price point somewhere in the middle between a broom finish and a stamped finish. An exposed-aggregate surface finish can be enhanced by using borders or bands. The exposed aggregate technique delivers a durable and skid-resistant surface that looks great, can last a long time and withstands harsh conditions.
Many times, the best result combines one or more techniques. You may try a stain colour in combination with engraving or saw cutting. The best finish is determined by proper preparation and a sound base to work on. Make sure that all the forms containing your concrete are straight and level, and we recommend reinforcing the concrete driveway with a rebar or wire mesh.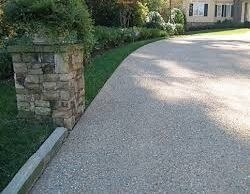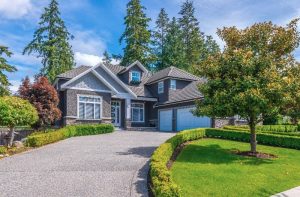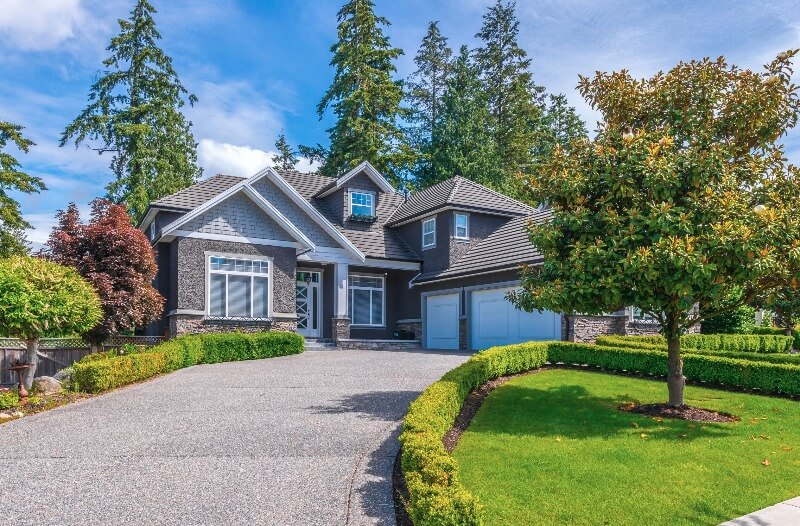 If you have made a decision, call us!
Our team at Burnaby Blacktop knows all about concrete and has been laying down quality driveways, sidewalks and patios for years. Whether you are installing new concrete or laying down a new finish, Burnaby Blacktop is here for you.
Contact us if you have any questions, get a free quote, or schedule an appointment we are available for a free walk-through.