Asphalt & Driveway Seal Coating
Seal Coating is great way to protect and revive your driveway or parking lot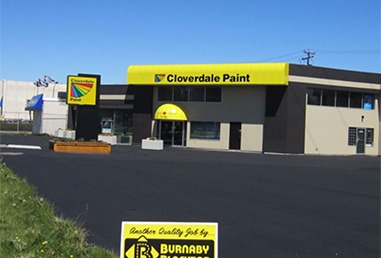 The two most common things that drive the need to seal coat a driveway or parking lot are natural ageing and damage done by things such as tree roots or water erosion. Seal coating is a great way to maximise the life of an otherwise sound parking lot or driveway that is showing some signs of age. Just as putting sunscreen and moistening cream on skin helps it look younger and work better, seal coating helps preserve and maintain your asphalt.
Repairs such as those incurred to fix the damage done by roots or water erosion are the second most frequent cause driving the need for seal coating. Such repairs often require cutting out a section of the asphalt and applying a patch. Over time patches add up, and if left without a top seal coating become areas where moisture can more easily penetrate into the asphalt and into the gravel bed where it will do further damage. One or two small patches may not be a big deal but when they start to become unsightly and numerous it's time to consider seal coating.
Seal Coating your Blacktop is a sound investment
Seal Coating an otherwise solid, but somewhat worn asphalt surface, is a great way to make your property look its best and offers both visual appeal and physical protection to your driveway, parking lot or other asphalt surface. Not only does it save you money in long term repair costs, but a professionally installed seal coat looks great and adds real "kerb appeal".



How frequently should I seal coat my driveway?
Normally Burnaby Blacktop recommends that you consider seal coating your asphalt every three to five years, but this can vary depending on a number of factors. Exposure to intense sunlight or building reflected heat, heavy traffic use, or significant freezing and thawing all play a role in how frequently your driveway or parking lot will need sealing. Further factors that need consideration are, how is the product applied, and how many coats of asphalt sealer are used. The quality of the seal coating itself, as well as other factors such as the cleanliness of the surface prior to when the sealer is applied, further influence how long blacktop coating can be expected to last.
Not all seal coating solutions are equal!
Some companies offer what seem to be cheaper prices and are able to do this because they cut corners. In the long run, this saves you nothing because the work is not as long lasting, as attractive, or as effective.
Here are a few things you should know before shopping for a company to any blacktop resurfacing for you:
The best sealers are water based which are less harmful to the environment than oil-based sealers.
Generally, the best effect is achieved by applying the sealant by broom. Broom application works best as it fills the voids in the asphalt and allows the seal coat to be applied thicker.
Beware of spray on solutions as these are harder to control the thickness with, need at least 2 layers – sometimes more, and have a nasty habit of leaving a sticky black residue, usually some place where it's hard to remove such as on your house or retaining wall.
There are different grades of seal coat. Burnaby Blacktop uses only high quality industrial/commercial grade sealant which is far more durable than the kind found in your local hardware store.
Asphalt sealers should be applied on a cleaned, dry surface when the temperature is over 10 degrees Celsius.
We recommend that you let your seal coat dry for 24 hours prior to driving on it. Maximum resilience takes about a week so avoid allowing heavy equipment on it if possible for at least 7 days and avoid dry steering – turning tires when the car is not moving.
If you have other questions about seal coating your asphalt surface please give us a call at (778) 855-0513, we will be happy to provide answers.
Request a Quote
VANCOUVER
RICHMOND
BURNABY
NEW WESTMINISTER
PORT MOODY
WEST VANCOUVER
COQUITLAM
PORT COQUITLAM
PITT MEADOWS
MAPLE RIDGE
NORTH VANCOUVER
DELTA
TSAWWASSEN
WHITE ROCK
SURREY
LANGLEY
ALDERGROVE
WHONNOCK
ANMORE
BELCARRA
Testimonials
"I found Adrian and his team to be very professional, courteous and willingly to work around our schedule to complete the project. Once the project was completed, they took the time to follow up to ensure that any minor touch-ups were completed at no additional charge. The work was completed on time and on budget. I would highly recommend them and would definitely use them again."

Alnoor Jiwan