Concrete Paving Services
Burnaby Blacktop provides Concrete Paving services in the Vancouver Area
Burnaby Blacktop provides Concrete Paving services in Vancouver and surrounding locals.  As our name implies, our passion is Blacktop, but our trained staff are also experts at using concrete. For some projects such as curbs, entrance ways, patios and industrial platforms, professionally poured concrete is often not only the best, but the only affordable way to proceed. You can look to Burnaby Blacktop as your preferred concrete contractor in the Vancouver area.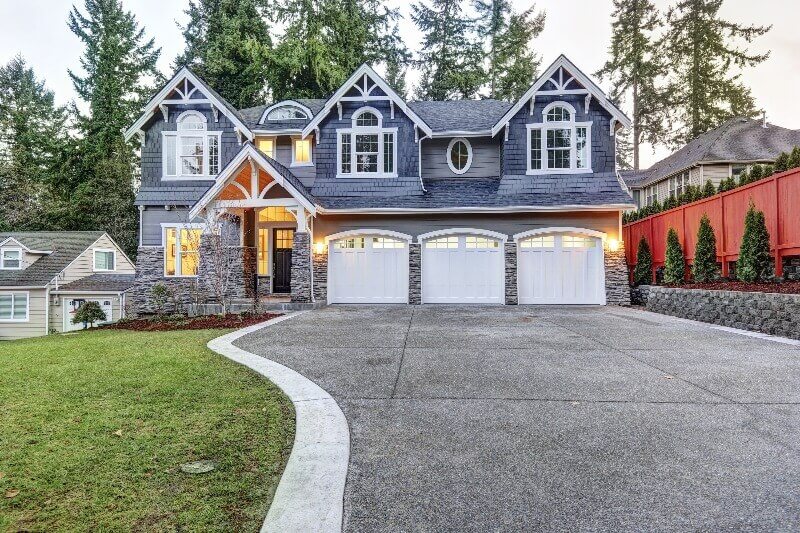 Concrete Paving Markets Served
As with all our services we provide concrete paving services in all the market segments we serve. No matter if your needs are Commercial, Residential, Industrial or for a Municipal project, we can work with you and your team to determine exactly what concrete work is needed. We will help you figure out the best materials for the job, point out options you may want to consider, and will provide a detailed accurate quote back by our industry leading guarantee.
Check out our warranty and customer information for concrete services
Concrete Paving for Municipalities
For municipalities, we can quickly get to work on repairs to damaged curbing or gutters and have the proper equipment to lay out both form based and extruded curbing. For larger projects, we are familiar with, and can easily work with your standard bidding and requisition processes. We make sure that both the administration and execution of the work are straight forward and fit your time and budget requirements.
Concrete Paving for Commercial Customers
For commercial organizations Burnaby Blacktop provides a full range of Commercial and Industrial solutions ranging from traditional curbing and mounting fixtures in parking areas, to building entrance-ways. We also have the technical skills and equipment to do specialty work such as high quality equipment pads, where the finish and strength of the installation are key components of success.
Freight warehouses and factory loading bays are areas that are mission critical and need to be kept working. No matter if it's a new installation for an expansion, or an urgent repair to keep your operations flowing, call Burnaby Blacktop to get timely, expert, concrete paving and platforms.
Concrete Paving for Residential Projects
Our residential expertise applies to a wide range of projects that includes patios and decks, entrance ways, steps and risers, retaining walls, curbing and driveways. If you are ready to enhance your property and give it a lasting and functional finishing touch then call us and have a talk with one of our concrete paving experts. We are easy to work with, and as we own our own equipment and are 100% employee staffed, we are able to provide timely quality service that others can't.
Give us a call at (778)-855-0513 and one of our experts will be happy to discuss your project needs and provide a comprehensive and understandable quote.
Request a Quote
VANCOUVER
RICHMOND
BURNABY
NEW WESTMINISTER
PORT MOODY
WEST VANCOUVER
COQUITLAM
PORT COQUITLAM
PITT MEADOWS
MAPLE RIDGE
NORTH VANCOUVER
DELTA
TSAWWASSEN
WHITE ROCK
SURREY
LANGLEY
ALDERGROVE
WHONNOCK
ANMORE
BELCARRA
Testimonials
"I have used Burnaby Blacktop for several small and a few big construction site jobs. As a CSO I really appreciate the level of safety and professionalism they bring to the job. Burnaby Blacktop will be the only paving company I use or recommend."

Claudio Urrutia-Reed

Coquitlam , BC

"Very happy with Burnaby Blacktop, we used them to pave an outdoor carport. I was able to get them to visit and provide a quote shortly after I asked, and they were able pretty quickly schedule us in on a day that worked for us. The work team that showed up was very well equipped and was done work in a couple hours (this included removing and hauling away the brick which sat in the area to be paved). End result was excellent. I will definitely use them again."

Varun Saran

West Vancouver , BC

"I hired this company to do our shopping centre pavement. The service was delivered with excellent work. The cost is very comfortable and the company is very communicable with all my demand. I will definitely recommend this company for local business people. Good People!"

Ted Hong