Paving Markets

Residential Paving Services
A paved driveway adds attractiveness and value to your house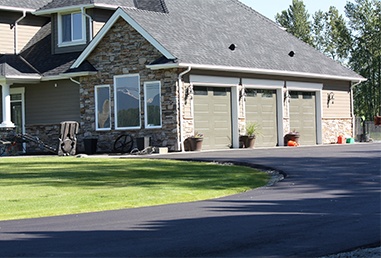 An inviting and attractively paved driveway creates an impression about your home and says a lot about how you maintain it and value it. Beautifully paved Blacktop welcomes visitors and guests, and creates a focal point for passers by. An attractively paved residential driveway not only adds "curb appeal" but it adds real value to your home and is a sound investment.
Home buyers see the driveway first and in many cases will prejudge the upkeep and condition of the house based upon what they infer from the condition of the driveway. A cracked poorly maintained driveway makes visitors and buyers alike wonder what else might not be in such good repair, and in extreme cases possess a safety hazard that can be a liability.
Burnaby Blacktop are experts in building and maintaining beautiful and functional driveways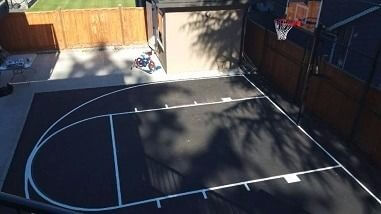 Every driveway is unique and our team of experts approach each driveway as a custom project. Not only are the size and shape often different, but the ground they are laid on is different and must be prepared properly ensuring the adequate drainage and a proper aggregate base layer are planned and built before any asphalt gets laid down.
Burnaby Blacktop uses professional grade equipment and the same professional crews for residential paving that we use for our large commercial jobs. We have the right tools to do the job properly the first time around, whether it's "kind of small" or "really big". We know how to prepare a solid base, plan accordingly for any drainage, as well as identify and remove potentially problematic objects, such as buried tree trunks, that if left in place, may eventually become long-term issues. Based on your intended usage we will properly select the right thickness of asphalt to meet your needs and budget. We will make sure the blacktop is laid with an even thickness and a smooth grade to avoid water pooling and long term weak spots.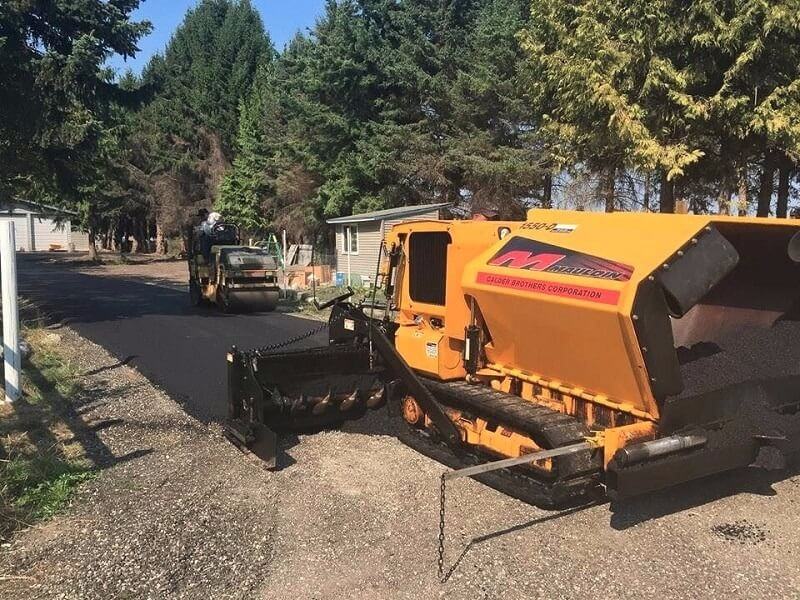 We can also add professional grade concrete curbing and pathways should you wish to really put a finishing polish on your paving project. In addition to driveways and pathways we can also do recreational areas such as tennis courts, concrete steps and patios and weight bearing platforms that need to be well-build and level, such as for a hot tub.
If you have an existing driveway that has developed problems or is simply showing signs of age our professionals can seal cracks, properly repair (not just throw in gravel and a tamp down few shovels full of asphalt) larger holes, apply seal coating and if necessary remove and replace the old blacktop layer, fix drainage concerns and other issues.
We perform quality work we are proud of and back it with our satisfaction guarantee.
Call us today for a friendly free estimate and ask one of our experts any questions you may have about building or repairing a driveway. We are here to help!