Paving Markets
Municipal Paving Services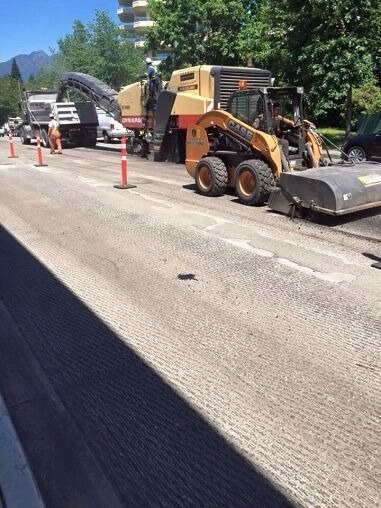 The life of a municipal manager can be a bit hectic. Aside from all the planned road work, side walk repairs, installation of new sewer lines and so forth that fills your day to day schedule, there is plenty of unexpected. Pot holes can rapidly go from bad to dangerous. Those beautiful trees your citizens appreciate so much decide to pop a root into your sidewalk or road way, a sewer pipe breaks and requires you to dig up part of a road and municipal parking lot to fix it, or heavy rains wash out a key section of bike path. There not things you can plan for but they need to be dealt with.
You can count on Burnaby Blacktop to be able to respond quickly and with the same professional expertise we bring to all those tendered projects we work on for municipalities around Vancouver. We will quickly get our technical experts in place to assess the scope of damage and provide you with the information you need in terms of cost, timing and any other items that may impact your decision making process.
Burnaby Blacktop can respond quickly to get your roads and public pathways back in service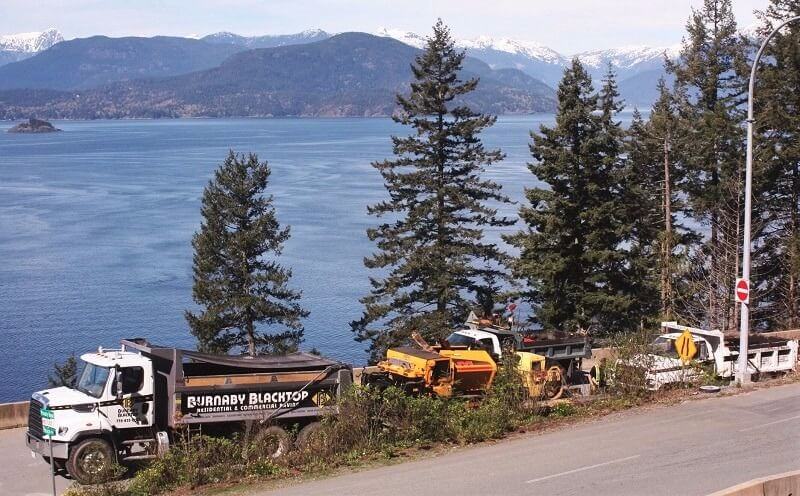 You give us the go ahead and we will get to work quickly. It doesn't matter if the project is as simple as fixing a big pothole that has become dangerous for drivers or pedestrians, or if it's heavy duty such as repairing a parking lot after a sink hole has damaged both the underlying base and surface asphalt /concrete. We can bring in the required aggregate, fix drainage issues, rebuild a solid aggregate foundation, repave the damaged asphalt, fix the concrete curbs and paint any lines needed.
We work with your municipal road maintenance crews to supplement what they can do and provide expertise and equipment that they may not have.
We are also happy to help work with your municipality for more planned work such as when a new sewer line or fiber conduit requires digging up part of a road and you want to have it repaired professionally and quickly.
We are proud of the work we do and the quality and expertise our teams bring to every project. We can happily provide references and testimonials. Got an issue with your municipal road way or parking area, call us. We can help!
xYVvFu6MLOo