Walking Between the Lines
Not everyone notices the lines in concrete sidewalks, except maybe kids or some adults that feel the need to avoid treading on them, but what are they and what are they for? Why does concrete have lines? Also known as control joints or cuts, there is a reason for it.
So yes, you'll see concrete sidewalks or settings all over the city, but what you may or may not notice is that concrete tends to have lines separating the slabs at certain points. How does this make a difference, and how does it actually help the concrete out?
Why do concrete contractors add lines?
Cracking caused by the expansion and contraction of concrete due to temperature changes is thwarted by these separations. Without these spaces, in time, cracks could lead to the destruction of the concrete surface.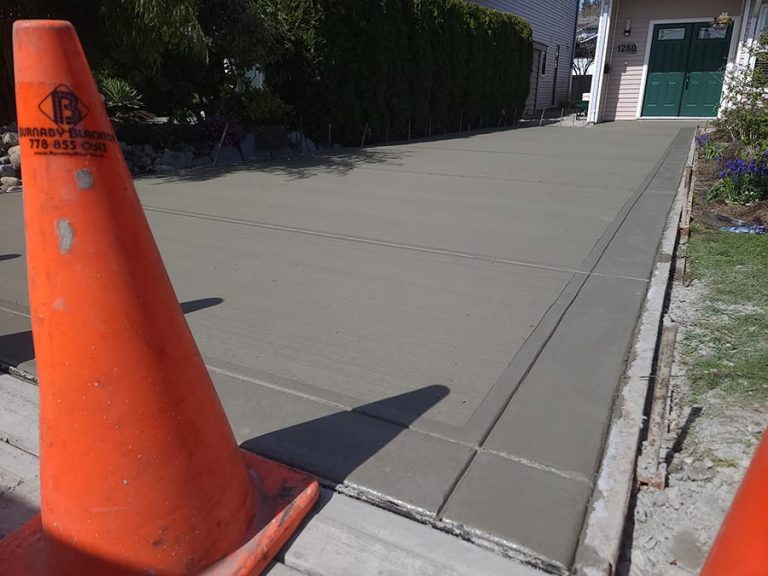 Concrete contractors include these lines when they pour concrete to control and prevent these unpredictable cracks. Concrete will expand and contract over time, through drying, shrinking, moving, and bearing weight. This will cause it to crack. Moisture will do a lot of it but not all of it. Sometimes it is a result of tree root expansion, or maybe it is because the concrete was not cut right in the first place.
Request a free estimate from an experienced concrete contractor!
GIVE US A CALL!
Cracks are inevitable when working with concrete slabs. So, the cuts are sometimes added to older concrete to allow the concrete to expand and contract as it ages and moves. By controlling the cracks with contraction joints, it is less likely that the slabs will be damaged.
Lines in concrete serve several functions. First, they do control cracks, but there's more. They also provision load transfer and isolate structures that end up performing differently. The placement of these seams is critical to prevent damage caused by shifting and uneven pressure points.
By creating these joints, concrete contractors in Vancouver can help extend the life of concrete surfaces and prevent costly repairs down the road. In addition, control joints can also improve the aesthetics of concrete surfaces by creating a more uniform surface.
How is it Done?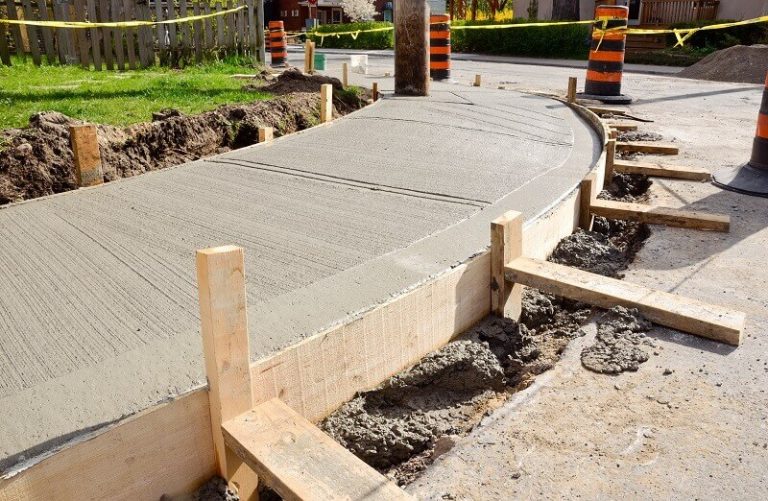 Paving contractors typically use concrete saws to create control joints or cuts in concrete surfaces. The depth of the cut will vary depending upon the slab size. The concrete in some locations may need to expand outward more than in other locations depending on the conditions.
Understanding the importance of the lines cut into concrete is a really good thing. Sometimes the concrete is already damaged, but at that point, cutting more stress relief lines is even more important. As your concrete sidewalk endures many seasons you will soon see how getting it done correctly by a company that can anticipate future challenges, is important.
When the fresh concrete is first laid down, control joints are included using saws, grooving tools or strip-like materials called zip-strips or felt. If the joints are deep enough, they will crack as intended, which prevents undesirable cracking in other areas.
Burnaby Blacktop Knows All About Concrete Sidewalks
We want to answer all your questions because we believe that the more you know, the more you'll appreciate the experts at Burnaby Blacktop. That is why our estimates are always detailed and itemized. You deserve to know exactly what you are getting and what to expect. Call us at (778) 855-0513, fill out our online form, or just send us an email. One of our estimators will gladly help you!