If you're managing a large commercial paving project, you'll want to hire a paving company in Vancouver that will get the job done right, and right on schedule. Choosing the right commercial paving company for your paving project will not only save you time and money, it will cut down on potential headaches, delays, and frustrations. Do your research, and don't be afraid to ask the tough questions! Check out our list of the top questions to ask when picking a paving company to take on your next big commercial project.
Do They Specialize in Commercial Projects?
This might seem like a no-brainer, but there are many paving companies who mostly specialize in smaller residential jobs. Paving a driveway requires much less equipment, time, and fewer crew members than surfacing a multi-hundred car parking garage. You want to be sure that the paving company you choose has the resources and staff to complete the job correctly, and on schedule. A paving company with extensive commercial experience is much more likely to understand the requirements of a large paving project.
Do They Have a Portfolio of Paving Projects?
They say a picture is worth a thousand words. If so, then a well-documented portfolio of successful paving projects can be an invaluable resource when you're considering a paving company. When taking on large projects, extensive experience is a key part of identifying potential problems ahead of time and resolving them quickly and efficiently. Choosing a well-established company with several commercial projects under their belt is a great way to set yourself up for success.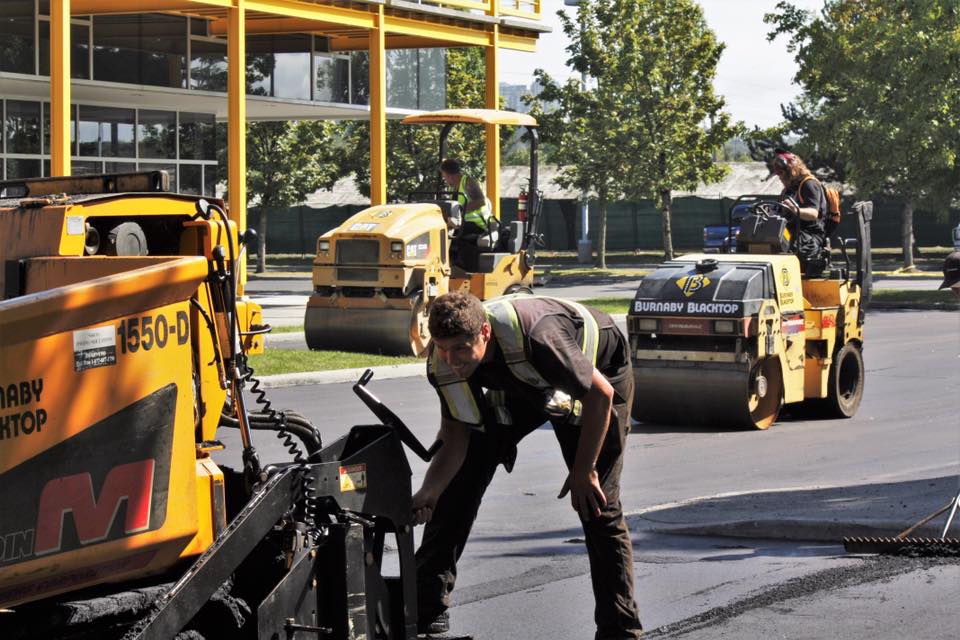 Do They Have References?
You ask for references when hiring employees, why not when picking a paving company? By asking for references from former clients, you can gain valuable insights such as how accurate the given timelines are, and how the company has handled any problems or challenges that have come up in prior projects.
Do They Have a Process for Following Safety and Bylaw Requirements?
When choosing a paving company, you'll want to be sure they hold themselves to the highest standards and maintain a sterling reputation for safety. Commercial projects often have strict guidelines that need to be followed. Ask if there are processes in place for confirming that all mandated safety requirements are met, and that all required permits are in hand. Ask for proof of insurance and licensing. Make sure your paving company is as solid as the surface they're laying down!
Does the Work Come with a Warranty?
Any reputable paving company should be willing to stand by the work they perform. Many companies will offer a warranty on the continued good performance of the surface they've installed. You'll want to make sure that you request specific details of the warranty, to ensure you're covered in case of problems down the road. It's also a good idea to ask about repairs once the warranty period has expired. Do they offer repair services? If so, what kind of repairs are they prepared to undertake? How do they determine whether to repair or replace? Asking these questions now can save you time and frustration later.
As with many things, when it comes to picking a commercial paving company for your next project, it's better to cast a wide net. Shop around, ask questions, and compare quotes. By taking these steps, you're sure to end up with a paving company that not only understands the requirements of your project, they'll deliver a world-class product. For more information on Burnaby Blacktop's commercial paving services, give us a call at 778-855-0513.