Concrete Sidewalks Service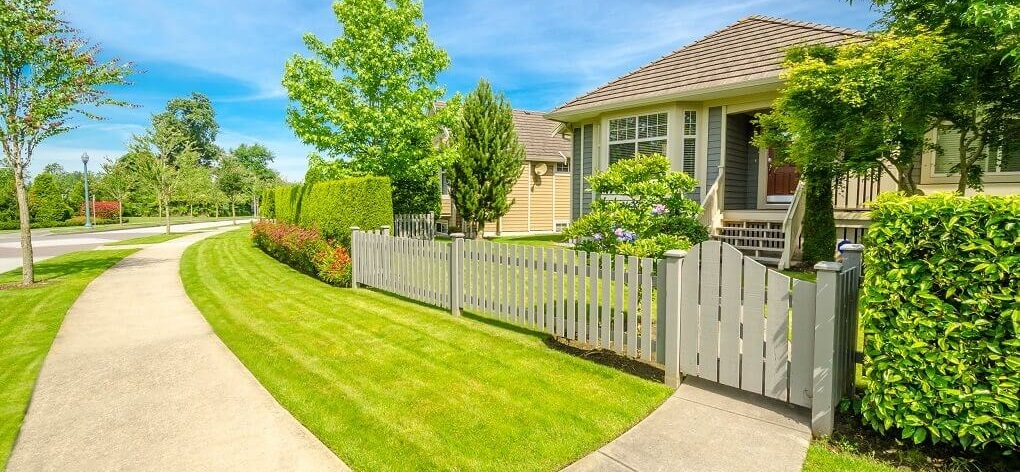 Concrete sidewalks and walkways are something that Burnaby Blacktop excel at delivering. Professionally build sidewalks and walkways are a critical element of any project where you need to get people safely and efficiently from your parking area, common area or driveway and into or around your building. When planning your parking lot, driveway or commercial entrance don't forget to consider how you're going to get people safely in and out of the area.
In our opinion, nothing beats a concrete sidewalk or walkway. No matter if you are looking to repair an existing walkway or install entirely new sidewalks we can do the work to your satisfaction.
Our estimators will work with you to plan out and accurately cost the project. Our well-trained teams will get the work done to specification, on time and look great, and as always we back up our work with the industries best customer support and a strong warranty.
MUNICIPAL SIDEWALKS AND WALKWAYS
Municipalities often have unexpected needs to replace or repair sidewalks particular when damage from erosion and overuse has occurred, or some other activity has necessitated the digging up of an existing sidewalk. Burnaby Blacktop can get to work right away and have an estimator crew on the site shortly after you contact us. Our professional work teams will show up and handle marking out the work area in a manner ensuring that public safety is paramount.  Once the proper public safety measures are in place, we will start the repair or replacement work and ensure that the job is done quickly with minimum disruption.
If your project is not a quick repair, but part of a longer-term plan to enhance or develop new access to a Municipal Park or Recreation areas such as a walking or bike path, Burnaby Blacktop  will gladly work with your planning team to ensure that considerations of intended use, safety, attractiveness and environmental factors are taken into account.


STRATA PATHWAYS AND WALKWAYS
As a strata manager, making sure that your tenants can enter and exit the building as well as navigate around the common areas is a concern. Installing concrete walkway, entranceway or sidewalk is an effective long lasting solution. Burnaby Blacktop will work with your building managers to ensure that they clearly understand the alternatives such as laying paving stones, using asphalt and pouring a concrete walkway.
The choice is ultimately up to the strata council, but no matter which way you go our professional and highly skilled crews will you get you the results you want.
RESIDENTIAL WALKWAYS, WHERE CONCRETE STANDS OUT.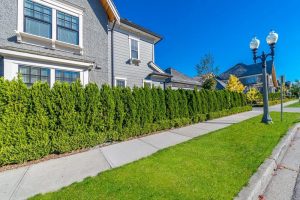 Over the years our team has helped many homeowners get that perfect walkway form the driveway to the house entrance, patio walkway, or sundeck staircase to give their residence the perfect look and feel.
When you've decided that it's time to upgrade the entrance ways and walkways around your house we are the team you want. You can also talk to us about pouring that perfect patio or barbeque deck that you've been looking. We love getting creative with concrete!
Give Burnaby Blacktop a call today, and our team of experts start working with you to make sure that your project occurs on time on budget and most importantly to your complete satisfaction.
COMMERCIAL WALKWAYS AND SIDEWALKS.
Commercial buildings are they office, retail or something else often sees a lot of traffic from people needing to access the building safely and in a time efficient fashion. An attractive concrete walkway or sidewalk for Burnaby Blacktop may be just what is required. Our team will carefully plan out the sidewalk construction details and work with your building managers and maintenance staff to make sure, but the planning and execution for your walkway go smoothly.
If you are looking beyond the functional and what your walkways to enhance your building we can offer various finishes and even provide some colour options.
Let us know about heavy use expectations, and we can adjust things like thickness and concrete type used to meet your expected traffic needs. We fully understand the technical specifications for sidewalk and walkways and can provide excellent advice on things like reinforcement when needed to make sure that heavy use areas will stand up to the wear and tear that they can expect.
CONCRETE CAN COME WITH DIFFERENT TYPES OF FINISH
Burnaby Blacktop can provide you with many types of finish for your sidewalk and walkways the most popular ones are broom finish, exposed aggregate finish, and stamped finish in which a pattern is stamped into the concrete giving it a textured look and feel when it's dried.
While the finish can be an important visual component of your walkway or sidewalk, it also is an important consideration for providing traction and usability all year round. You want to make sure people using your walkway are safe and that it is possible to quickly clean it for things like snow and ice, so they did not build up in the cracks or on exposed textured surfaces. Our team of experts can help you decide what finish makes the most sense for your sidewalk or walkway.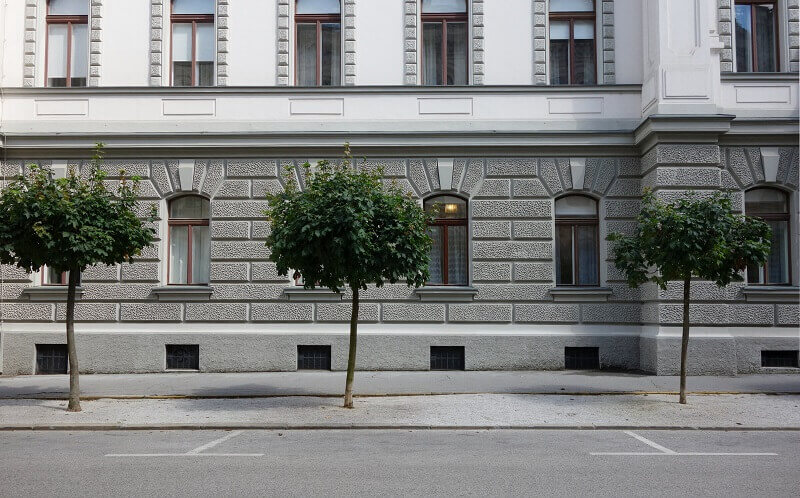 Check out our warranty and customer information for concrete services
WHAT OTHER CONSIDERATIONS SHOULD I BE AWARE OF WITH CONCRETE WALKWAYS?
When undertaking a project for sidewalk or walkway and concrete you want to ensure that your follow best practices to ensure long-term performance comfort and safety. Contractors that fail to do so often deliver sidewalks that fail prematurely and become safety hazards for those using them.
When created by knowledgeable professionals you can expect to get 20 to 40 years out of your concrete sidewalk. Burnaby Blacktop will work with you to ensure with that many of the potential problems are addressed and the planning and design stage and that a full attention to detail occurs from Planning through Construction.
If You're Expecting significant usage or heavy equipment to be brought across the walkway or sidewalk you just if we recommended that you use rebar, and or wire mess to help maintain the integrity of the concrete and to make sure that it last for many years under high wear and tear.
Depending on what you indicate the intended use is, we may suggest specific recommendations as to the different types or strength of concrete to be used. Burnaby Blacktop always recommends a minimum of 32 MPA concrete so in some cases we may advise and even stronger form of concrete to use where wear and tear or excessive weight may become a factor feel free to ask us about what strength of concrete is and how we will be planning on using it for your project.
If substantial standing equipment or regular use of heavily loaded equipment rolling over your walkway might occur, we may also suggest somewhat thicker pouring of the concrete and aggregate base layer.
For optimum long-term performance, proper preparation of the underlying base layer is essential. One implication of this is that ideally the levelling and compaction should not be done when frost is present. As part of the preparation of the subgrade, large embedded objects should be removed and the soil compacted to 95% Standard Proctor density. Studies show that the uniformity of the compaction is as important as the degree of compaction. Good uniform compaction diminishes the differential settlement of the layer under the concrete sidewalk and hence reduces the development of longitudinal, transverse, and D-cracks.


WE WARRANTY OUR WORK!
As with all work that we perform we offer one of the industry's best warranties. You can find our concrete work warranty here. We will be happy to answer any questions that you may have concerning pricing the work to be done warranty and repairs and ongoing support. Give us a call today; you will be happy you did!
Check out our warranty and customer information for concrete services
Request a Quote
VANCOUVER
RICHMOND
BURNABY
NEW WESTMINISTER
PORT MOODY
WEST VANCOUVER
COQUITLAM
PORT COQUITLAM
PITT MEADOWS
MAPLE RIDGE
NORTH VANCOUVER
DELTA
TSAWWASSEN
WHITE ROCK
SURREY
LANGLEY
ALDERGROVE
WHONNOCK
ANMORE
BELCARRA
Testimonials
"I have used Burnaby Blacktop for several small and a few big construction site jobs. As a CSO I really appreciate the level of safety and professionalism they bring to the job. Burnaby Blacktop will be the only paving company I use or recommend."

Claudio Urrutia-Reed

Coquitlam , BC

"We have been recommending Burnaby Blacktop to all are costumers over the past four years. Very professional and great people to deal with."

Dave Munster