Careers
JOIN A WORLD-CLASS TEAM AT BURNABY BLACKTOP
Our Mission
To be the leader in our industry, by having the happiest employees and customers.
We like to be positive, healthy and inspired.
Working here is challenging.
But you'll absolutely love it.
We've created a company that rewards reliable, driven, and positive people.
We take our work seriously. But ourselves? Not so much
Overview
Inspiring and Rewarding!
These are words people often use to describe their careers at Burnaby Blacktop.
As a Burnaby Blacktop employee, you're encouraged to think way outside the box, while working with the industries happiest team on high-impact projects.
No matter what you do at Burnaby Blacktop, our company is structured so that anyone can execute on a good idea.
We Make Asphalt, Concrete, Sealcoating and Winter Services Fun.
Small teams, BIG impact!
Why Burnaby Blacktop?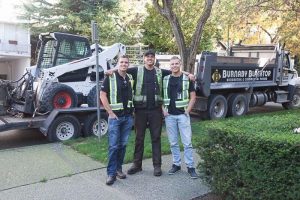 Our core values
Throughout Burnaby Blacktop you will find a culture of creativity, collaboration, and community.
We believe in working hard and playing hard — and know the value of a good work-life balance.
Burnaby Blacktop careers combine challenging job responsibilities with professional development opportunities,
Since the very beginning, Burnaby Blacktops core values — Honesty and stability have shaped every part of our culture.
We are sincere, trustworthy, respectful, reliable and are committed to creating consistently exceptional experiences.
We know great ideas come from everywhere and, because we value people as our greatest assets, we remain open, and actively engaged — with our customers, partners and each other.
Salary, Equity & Time Off
Competitive salaries and a sweet bonus program with all the usual holidays plus a few you might not expect.
Medical
We want you to be healthy! We have an awesome employer-sponsored medical and dental coverage.
Please note that all positions require you to be able to speak (and tell jokes in) fluent English and live within commutable distance of our office in Burnaby.
How to Apply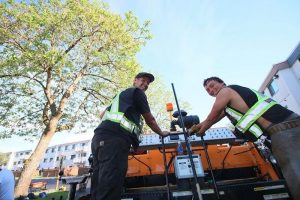 You're ready to make your next move. You've done your research into potential employers.
And you've identified Burnaby Blacktop as the perfect company to launch or further your career.
Great decision! Finding the right position might take some work, but the journey to your dream job starts with a single step.
Preparing your perfect resume.
Even in this digital age, a well prepared resume is a valuable investment of your time.
We encourage you to clearly summarize your education, employment history, and experience in one to two pages.
Describe your key strengths and expertise. Highlight your accomplishments and the unique approaches you took that made you succeed.
Show us your career progression, and don't forget your qualifications.
Equal opportunity
At Burnaby Blacktop, we don't just accept diversity—we appreciate it, we support it, and we thrive on it for the benefit of our employees, our services, and our customers. Burnaby Blacktop is proud to be an equal opportunity workplace and is an affirmative action employer.
How we hire
We're always looking for out for amazing people that can bring new perspectives and life experiences to our teams. If you're looking for a place that values your passion, attitude and desire to grow, if you're seeking coworkers that are go getters eager to take on projects as a team, then you're a future Burnaby Blacktoper.
Available Career Opportunities: